As little gift to your guests, wedding favours can be great way to reflect your taste as a couple, and show you have put some thought and care into giving them something they will enjoy. Here's a list of 6 unique wedding favours that will make your big day stand out. 
1.  Sweet Treats


A long-time staple in any wedding is giving away chocolate as favours. Cupcakes have become the biggest wedding trend since the white dress, but we think you could skip the traditional wedding cake and give guests cupcakes to take home instead.

Alternatively cookies, cake pops, macarons or candy are also a nice sweet treat your guests will love. They will appreciate these so much more the next day over a nice cup of tea. Nothing like some sweet treats to nurse a long night celebrating.
Most people love a good cup of tea so how about giving your guests a pretty tea cup as wedding favour to bring home after the celebrations are over? Just add a nice tag with a ribbon saying thanks or with your guest's name.
3. Wedding Wishbones


If you're short on time and long on sentiment then what about some lucky wishbones for your guests? These super cute faux (no animals were harmed) wishbones will bring you back to your childhood and provide a fun talking point for guests. Maybe pair them with some scratch cards to spread the luck!
4. Sweet Scented Soaps


Have all your guests smelling sweet and thinking of you for weeks after your wedding with some handmade soap -- you can buy handmade soaps from Etsy or learn to make your own. Of all the wedding favour ideas this is probably the trickiest but your guests would be so impressed you pulled it off!
5. A Little Life -- Plants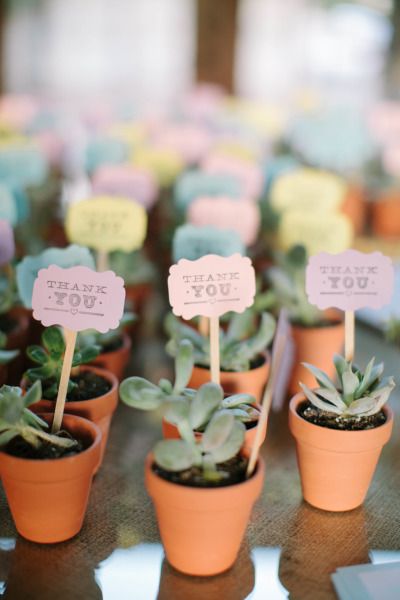 For those who have a green thumb, why not go a step further and offer guests a real live wedding favour -- from herbs to bulbs, succulents to cacti, there are lots of options for small plants that could be given as wedding favours.
6. Spices for the Barbecue Season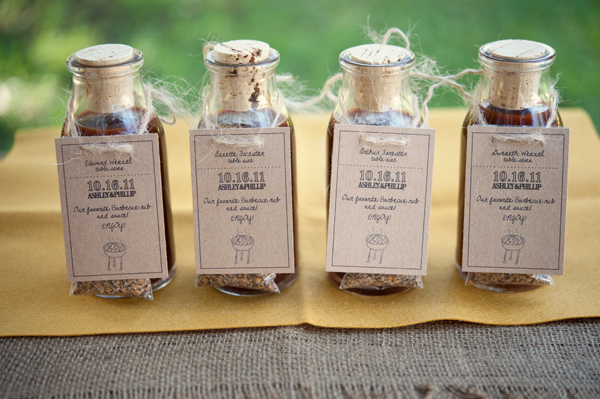 We are all eager for spring, right? Why? Because it means BBQ season and outdoor reunions are around the corner! Imagine providing a unique mix of spices for your guests as a wedding favour.
So there you have it, pretty unique right? Hope this helps you find your perfect wedding favour.
Looking for more wedding favour ideas? Check out some more ways you can say thank you.
Happy planning!