I know planning a wedding is very stressful & you don't know where to start. Well I have a solution for that problem. I have come up with a breakdown of thing that need to be done in one year of planning your wedding. 
12 Months Before 
Determine date for the wedding. 

Set a budget. 

Start a draft of your guest list.
Reserve a date & book the venue, hall or restaurant. 
Book an officiant. 
Have an engagement party.
Choose your wedding party. 
Choose your wedding rings. 
Book a Wedding Planner.  
9-10 Months before: 
Start shopping for wedding dress.

Start shopping for bridesmaids & flower girl dress. 
Select your wedding theme & formality. 
Book your photographer. 
Inquire about allergies from your attendees. 
Decide on decor, chair covers & linens. 
Decide on design for the cake; If the design is more elaborate, start looking for a possible baker. 
Reserve rental items. 
Start planning your honeymoon. 
Reserve transportation for day of wedding. 
Finalize your save the date. 
6 Months before: 
Order your stationery. 

Check on marriage license requirements. 
Finalize guest list & gather mailing addresses/ email addresses. 
Send your save the date. 
Book all your vendors. 
Book your honeymoon. 
Buy your wedding rings. 
Find a florist.
Finalize your cake. 
3-6 Months Before: 
Finalize numbers for the guest list. 

Decide on your menu. 

Choose reader for the ceremony. 

Finalize your flowers. 

Buy or reserve Groom attire. 

Search for wedding accessories. 

Make an appointment with your hairdresser for your hair trial (make sure choose a date you are going out!)

Make an appointment for your makeup trial (same date as your hair trial would be the best) 

Address your invitations. 

Select location for rehearsal dinner.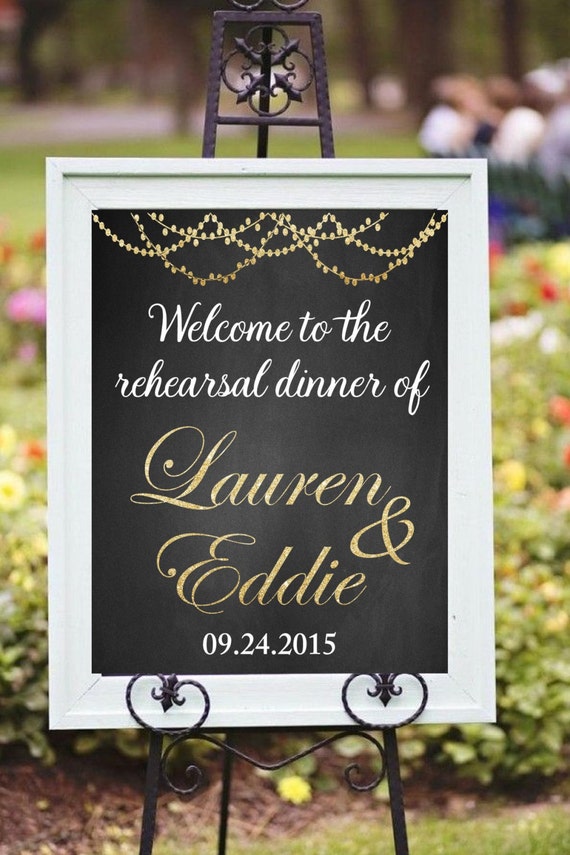 2 Months Before:
Draft speeches. 

Finalize reception details. 

Confirm details with your hairdresser & makeup artist. 

Deliver song list to your DJ. 

Confirm honeymoon details. 

Mail invitations (if the wedding is out of town, mail invitations 6 month before the wedding is the best) 

Send rehearsal dinner invitations. 

Apply for marriage license. 

Meet with your wedding officiant. 

Purchase wedding favors and gifts for bridal party. 

Purchase ceremony & reception items. 

Purchase accessories for your dress. 
1 Month Before: 
Contact guests who have not RSVP'd. 

Create seating chart. 

Final dressing fitting/ pick up the dress. 

Pick up wedding rings. 

Have a bachelorette/bachelor party. 

Have a bridal/couples shower. 

Determine order of procession. 

Confirm reserved seating to your wedding planner. 

Confirm final numbers with the venue, restaurant or hall. 

Confirm details with limo service  

Select somebody to be responsible for returning rented items at the end of the wedding. 

Finalize seating chart. 
1-2 Weeks Before: 
Provide site and shoot list to photographer.

Provide venue, hall or restaurant final count.

Make a wedding day emergency kit. 

Arrange for reliable relative to count the envelopes from the money box with the wedding planner. 

Organize tips and final payments for vendors. 

Book manicure & pedicure appointment for the day before wedding. 
1 Day before: 
Enjoy a manicure & pedicure. 

Pack for the wedding day & honeymoon. 

Have a rehearsal dinner. 

Give your bridesmaids & groomsmen their gift. 
Wedding Day!
Have a light breakfast and drink plenty of water. 

Get makeup & hair done, wear a button down shirt. 

Get married, Enjoy your day! 
Post Wedding
Write & send back by hand thank you cards!

Dry clean/ preserve wedding dress. 
Legally change name on all documents and accounts (if you decide to take your husband's last name). 
Enjoy married life!